Name: Chris P.
Location: Whittier, CA
Phone: (562) 354-4242
Rating:

Source: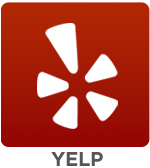 This place is legit. It's hard to find a no nonsense quality shop with hard working mechanics, and the one's I've come across in my travels I can count on my 10 fingers. This place is one. Fidencio does quality work (great looking welds) at affordable rates in a short amount of time, I plan on bringing my car whenever it needs work.
Mufflers Whittier will be launching their new website on February 22, 2012.
The new website will feature a contemporary design with the intent of enhancing the overall presentation and effectiveness of Mufflers Whittier's product line. This will improve the customer experience by organizing the products and services into easily segmented categories and pages. There will be a mechanism for organizing not only product inventories but Mufflers Whittier's company news, coupons, and miscellaneous categories as well.
Mufflers Whittier will also have the ability to offer coupons in a variety of ways. For example, one way will be to simply offer a coupon code to their customers in person or via flyers or ads etc. where the customer will have the option to scan a QR code to get access to the coupon. Another way Mufflers Whittier will be able to offer coupons is by getting customers to like Mufflers Whittier Facebook fan page in exchange for a special deal only published coupon page and the reveal side of the Facebook fan page. This is a great way for the company to incentives and encourage their customers to become fans of Mufflers Whittier's Facebook fan page therefore optimizing their social media component of the website.
If you are interested in getting a website with similar design and features so that you can establish your businesses online presence in the most cost effective ways, contact Mike at Business Website Designs